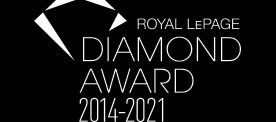 out of 18,000 Royal LePage Agents
Make Your Next Move To Georgian Bay!!
Whether your dreams include an modest home in one of Wasaga Beach's many new subdivisions, an expansive home in one of our three Golf Courses (Twin Creeks, New England Village and Marlwood), a cozy cottage on or off the water (beach or river), perhaps a condo, or just a piece of land in this beautiful country side for creating your own personal get-away, The Campbell Team  will help make your Real Estate dreams come true. Approximately 1 1/2 hour drive north of Toronto, the effervescent town of Wasaga Beach is a vibrant &  popular four-season tourist destination situated in Simcoe County at the southern end of Georgian Bay. Scott and Chad Campbell, with their family, moved to Wasaga Beach over 50 years ago when less than 500 residents lived here. With other members of The Campbell Team  also from the area, the Team is well versed with all aspects of this beautiful part of Ontario.
Wasaga Beach, according to Statistics Canada, is one of the fastest growing communities in Ontario and the seventh fastest in Canada, and one does not have to look very far to understand why Wasaga Beach is more than just a popular four-season tourist destination.  Between 2015-2019, the muni capacity experienced at 13% population growth and the growth continues every year!  People from all over Ontario as well as other provinces of Canada, the U.S.A. and as far away as Europe are on the move to Wasaga Beach; a community which has never lost its 'small town' feel.
With several major commercial developments (Wal-Mart, Canadian Tire, MANY dining establishments, Shopper's Drug Mart, Real Canadian Superstore, to name just a few), and with several new banks, new national franchises, restaurants and many new strip plazas, it's little wonder that the municipality's moniker is  "The Beach……it's just the beginning".  People are no longer looking at Wasaga Beach  'as that sleepy little summer place just north of the city'.
Wasaga Beach is a town of 23,000 with the infrastructure already in place for a bustling community of 35,000. With countless new subdivisions being developed by some of Ontario's Largest Builders catching the eye of not only so many young families and retirees but also numerous national franchise chains, Wasaga Beach is well on the map for many people ready to make their move to a more peaceful, tranquil surrounding.  From an investment standpoint, purchasing real estate in Simcoe County (where Wasaga Beach is located) is a wise decision.
Beautiful Wasaga Beach is nestled in and around 14 kilometres of a striking white sandy beach on Nottawasaga Bay and the winding Nottawasaga River. Every summer, over two million people visit this town to stroll the shores of the world's longest freshwater beach, enjoy the consistently warm summer temperatures, participate in the many activities in and around the beach, swim in the warm, crystal clean waters and enjoy the panoramic mountain view across Georgian Bay. There are endless recreation trails that are used for hiking, cycling, cross-country skiing and snowmobiling. The Nottawasaga River offers game fishing and great canoe routes to explore.
Ontario's main north-south highways (Highway 400 and Airport Road) direct travelers to Wasaga Beach (map) via County Road 92 and Highway 26. County Road 92 leads directly to the Town's primary seasonal commercial core at the Main Street bridge terminus of County Road 92, and Highway 26 directs traffic to Wasaga Beach via Mosley Street.
The whole surrounding area is buzzing with activity. The "Village at Blue" in the Town of Blue Mountains boasts Ontario's largest ski hill and is only 20 minutes away. Meander your way through the country side and enjoy visiting the vibrant townships of Tiny (to the east) & Clearview  (Stayner, Creemore, etc.) or the Towns of Collingwood,  Meaford and Thornbury – all a part of the larger 'Georgian Triangle Region'. The quaint and historic town of Collingwood is a mere 10 minute drive to the northwest and the city of Barrie only a half hour drive away.
We are waiting to welcome you to Wasaga Beach or any of  quaint Georgian Bay towns or villages.  It will be our pleasure for The Campbell Team  to help make YOUR Real Estate dreams come true!!!! If you have questions or queries, call directly or email our Brokers …  Scott (705-446-6602)   Scott@WasagaRealEstate.com or  Chad (705-443-9444)   Chad@WasagaRealEstate.com