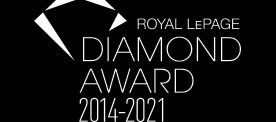 out of 18,000 Royal LePage Agents
Your Wasaga & Georgian Bay Real Estate Professionals
If you are considering buying or selling Real Estate in the Southern Georgian Bay area (Wasaga Beach, Collingwood, Blue Mountain, Tiny Township, and areas in between) and would like 'true professionals' with a proven record to help you make your Real Estate dreams a reality, The Campbell Team would be pleased and honored to begin  working for you, your family, friends, neighbours and colleagues to make your real estate dreams a reality. With our licensed Real Estate professionals as well as our administrative staff working for YOU, let The Campbell Team, with their combined 50+ years of real estate experience of working in our area, help  make all of YOUR Real Estate dreams come true.  We are proud to consistently be a top team at Royal LePage Locations North (Wasaga Beach office).  Garnering the  'Diamond Award' and the 'Directors Platenium Award' , this again places The Campbell Team in the Royal LePage top 2% of Realtors in residential sales for all of Canada in 2021!!!   It would be our privilege to diligently serve your family's real estate needs too!!!  Just a phone call away, Chad can be reached directly by emailing Chad@WasagaRealEstate.com  or  705-443-9444  Contact Scott  directly at  705-446-6602 or email Scott@WasagaRealEstate.com 
Scott Campbell, Broker
Scott Campbell is a highly motivated and energetic top producer in the Wasaga Beach  Royal LePage Trinity Realty office. As an almost life-long resident of the area and a licensed Realtor for almost 35 years, Scott's integrity and appreciation for ensuring that the "job" (Real Estate) and EVERY aspect of it is done right, is highly evident when one considers the large amount of repeat and referral business he generates.  Timely service is of the utmost importance to Scott.  To that end, Scott is blessed to have a number of highly qualified licensed Realtors on his team ready to assist him, if necessary, during those very busy times of the year, making sure ALL clients have their needs met.
A Licensed Realtor since 1987, Scott feels privileged to have helped generations of families buy and/or sell their first home, cottage, condominium, or waterfront vacation property in our beautiful town and surrounding area. Scott's attention to detail is well known, as his clients are always kept 'in the loop' throughout the entire process of buying or selling their properties. No client's question is too minor or unworthy to be answered fully and thoroughly. Scott prides himself on his service to our valued clients; with his Marketing Manger, Linda, mirroring Scott's 'dedicated client service' attitude which is the mantra for the Team.  Since the inception of The Campbell Team  in 2011, every year they have maintained the honor of reaching the position of #1 Team and top two Realtors at the previous Wasaga Beach Royal LePage Trinity office.  Since August 2020,The Campbell Team is now proudly working with Royal LePage Locations North (Wasaga Beach) and continue to rank as one of the top teams. A consistent top-producer, not only within his office but also among some of the top Realtors in our area, Scott obviously enjoys his work and the rewards that hard work brings with it.  Scott has won many awards over the past 35 years, for highest levels of sales including President's Gold Award, Award of Excellence, Director's Platinum as well as the Diamond Award and is proud to say that since the inception of The Campbell Team, each year in sales, we consistently rank in the top 2% of residential sales in Canada (out of 18,000+ Agents).  Life is busy, but it is also of note that Scott finds the time to be  an active member of our neighborhood, so do not be surprised when you see him 'giving back' throughout the year, volunteering his time at the many community events held in our busy town and surrounding area.  If you are buying, selling or perhaps at this time "just looking", contact Scott at 705-446-6602 or email Scott@WasagaRealEstate.com for the most up-to-date real estate information, advice, insight during this fast-paced & ever-changing 2022 market, and one-on-one support!
Chad Campbell, Broker
RLP Diamond Award winner!!
Chad Campbell, Broker, is a Wasaga Beach real estate agent with  30+ years experience in our area at Royal LePage Locations North (Wasaga Beach). Serving his clients since 1989 and as a life-long resident, Chad knows the Wasaga Beach (and surrounding area) real estate market inisde out!!!  Buying a home in Wasaga Beach could be one of your best decisions.  Wasaga Beach offers good value and quality of life with many year-round, outdoor activities nearby.  Wasaga Beach has a vibrant real estate market with prices still much lower than in the GTA. With Chad's knowledge, experience, expertise and attention to detail, he will be happy to serve your real estate needs; whether buying or selling. Over the past 30+ years, Chad has won MANY awards for highest levels of sales including President's Gold Award, Award of Excellence as well as again in 2021, the Diamond Award.  Chad is proud to say that since the inception of The Campbell Team, each year in sales our team consistently remained the #1 Team at the old Wasaga Beach Royal LePage Trinity office. Since August 2020 , The Campbell Team continues to be one of the top teams at Royal LePage Locations North (Wasaga Beach),  Call Chad directly at 705-443-9444 or email him at Chad@WasagaRealEsate.com
Linda Campbell
Marketing Manager
Dealing with the day to day administrative duties of our busy office is our Marketing Manager, Linda Campbell. With over 40+ years of Office Management experience, Linda takes an active role in liaising with our valued clients to keep them up-to-date on the 'showing' activity of their property listed with Scott and Chad and/or our Associate Realtors, or to search out answers to their questions or concerns which our clients may have during the process of selling or buying a new home, organizes all of the advertising and marketing campaigns, is also The Campbell Team Webmaster, installs signs, captures some photography for the team, and handles the day to day office duties involved in our active real estate office.  Her attempt is to always try to fully answer any question or conern during the listing process. As we believe it is a privilege to work with and garner the trust of our valued clients, in turn, they are well respected and much appreciated by all of our team.   Email Linda at linda@WasagaRealEstate.com
Behind the Scenes
The Campbell Team feels privileged to have team members behind the scene who take care of many important tasks that keep a business running smoothly. Whether it is our licensed Realtors who work with us during our busiest times, or our Virtual Tour and photo expert Jodi Latimer of Latimer Interiors with her beautiful  photos (including drone) and videos, or Pam Ivey (Pam Ivey International), our outsourcing expert who shares her wealth of information/education in a number of marketing fields , or Henning Geiler and his team of web/technology experts ( … just to name a few ) as well as the plethora of cutting-edge technological education received from our Royal Lepage education services- collectively the Campbell's have coordinated the 'experts' needed on this Team to cover every aspect of the Real Estate industry … from research, listing, buying, staging, website marketing, virtual tours and everything in between.