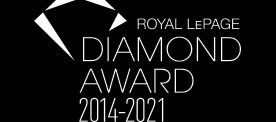 out of 18,000 Royal LePage Agents
Education is key when buying a home!!
How much space do you and your family need?
In what kind of area would I like to live – bustling, busy, vibrant or perhaps quiet, traffic free, slower pace?
Can I afford to live in my preferred area – how much can I afford for my monthly mortgage repayments? Am I prepared for the inevitable increase in lending rates?
Do you prefer to have municipal services or are you OK with a well and septic system?
Are you handy at renos and making changes in a property to suit your family or would you need to hire this done?
Start by doing some simple research …
Talk to friends and relatives.
Drive through areas that you think you would like to live in.
Check out the 'Homes' section of the local newspaper.
Visit coffee shops and bars –  talk to people who live locally. They will soon tell you what the neighborhood is like to live in.
Still want to go ahead ….
Have you thought about renting rather than purchasing? How do these two options compare?
One of the advantages of renting is that you do not have to think about maintenance issues. The 'landlord' is the owner so has all of these responsibilities. Your landlord may have restrictions on decorating and making changes; giving you , the tenant, little or no choices. Increases in the rent each year are quite normal and you have no control over these increases. When renting there are no opportunities to build an equity in the property or take advantage of any tax benefits.
There are many benefits when you own your own home. There is always a future investment as each time you make a mortgage payment, you are building equity in the property. In many instances owning your own home qualifies you for tax breaks that can help you with your new financial responsibilities. Of course when you own your home, there are property taxes and you will be responsible for the maintenance and upkeep of the property. It makes good sense and is in your interest to maintain your property as, if you do not, you will suffer when you eventually want to sell up and move on. Unless you have the ability to do all your maintenance yourself, upkeep can be a substantial expense. However, home ownership gives you freedom, stability, and security.
Before you begin in earnest, make up a wish list of all the things that you want your new home to be. Remember that this is a 'wish list' and you will probably need to compromise on some things. Your home ought to fit way you live with enough space and features to suit your whole family.
Make a list of your priorities before you begin your search for your new home. When deciding on the type of community that you wish to live in, select a community that will allow you to best live your daily life.
Having got this far – can you afford the type of real estate that you want??
In qualifying for the maximum advance (mortgage) that a lender will loan you, the lender considers your debt-to-income ratio. This is a comparison of your gross (pre-tax) income to housing and non-housing expenses. Non-housing expenses will include (but is not limited to) such long-term debts as car or student loan payments, alimony, or child support. Your mortgage lender will work on the premise that your monthly payments should be no more than 29% of gross income. Note that the mortgage payment, combined with non-housing expenses, should total no more than 41% of income. The amount needed for your downpayment may vary between lenders. Your mortgage lender will also consider any cash you might have available for a down payment and closing costs. Your credit history will also be taken into account when determining your maximum loan amount and your interest rate.
As you move forward, never forget that these low interest rates we all have been enjoying for a number of years now, WILL eventually rise and when you remortage, so will your payments.
Consider the following ……………
How large should the house and property be?
What type of lot would you prefer
The location and size of the property you think you will need.
Do you need to be close to a certain school?
How far do you want to travel to your job?
What is the local public transportation like?
What kinds of local amenities are you looking for (shopping, schools, churches, recreation facilities etc.)?
It makes sense to establish a set of minimum requirements and a list of other things that you will be prepared to compromise on; the things that aren't really essential but you'd like to have
Scout out the neighborhood and if/when you find places that you like, talk to people that live there. Community members know the most about the area and will be your future neighbors. More than anything, you want a neighborhood in which you feel comfortable.
Wasaga Beach Real Estate Question – "Brand New" vs. "Resale"
While some homebuyers are very clear on their preference for a brand new house or an older home, for most people who are hunting for homes, it is always of benefit to weigh the pros and cons of a new home vs. resale. One should also consider how any home will fit your lifestyle.
The Cost Factor
A new house may involve a range of extra costs such as landscaping, appliances, perhaps a security system as well as upgraded flooring and lighting, the window rods and coverings and, of course, the GST. For an older home, those individual characteristics as well as the charm of an older home go hand in hand with increased maintenance, especially if the previous owners were not diligent in the upkeep. It is always prudent to create a budget and timeline for anticipated, as well as unanticipated, repairs.
Living Space
You are likely to get more space for your money in an older home, since lower building costs of the past usually meant larger homes. But one should also consider that new-construction homes often employ more efficent use of space and innovative use of square footage and property as well as being more energy efficient.
Landscaping
You will note that the older houses usually have well established trees, gardens and lawns. Usually the newer homes have much smaller trees and very sparse vegetation but, sometimes they do have built in irrigation systems.
Energy Efficiency
The new homes feature more advanced materials such as triple glazed windows, more efficient appliances, thicker insulation; all designed to lower your energy costs. Older homes, unless they have undergone extensive retrofitting, usually cost more per square foot to both heat and cool. These increased costs should be added to your monthly expenses when budgeting.
Customization
When purchasing a 'new' house, often times the customer can have input in to the flooring, lighting, blinds, cabinets, appliances, paint, colors, etc. In a previously owned home, you rely largely on the previous owner's preferences, unless you have budgeted in some remodeling projects. It is important to remember to add these extra costs when budgeting if you plan to undertake any improvements at the time you purchase your older home.
Independent Mortgage Advice
Be aware that the financial institutions are there to counsel and educate clients as you budget for the purchase of your home. Make sure you shop the market to find the best rates and mortgage products, whether you are purchasing a home, refinancing or renewing your mortgage. These financial institutions are there to counsel you on credit and mortgage qualifications as well as simplify the financing process.