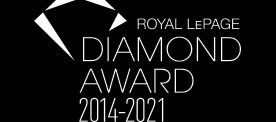 out of 18,000 Royal LePage Agents
Georgian Bay Real Estate Links
The Campbell Team have compiled the following list of links that you may find useful when buying or selling your home in Wasaga Beach, Stayner, Collingwood, Tiny Township or elsewhere in the Georgian Bay area.
Wasaga Beach & Area Contractors/Tradesmen
For over 30 years, Scott and Chad have worked with our local area service contractors whose work they would be happy to promote,.  If you are sourcing out a trained professional whose expertise is  'tried and true'  (plumbers, electricians, lawn care, house cleaning, contractors, flooring specialists, heating/air-conditioning, painters, etc. etc. etc.) please call or e-mail (using their first name) either Chad, Scott or Linda  @WasagaRealEstate.com        (EG:  Scott@WasagaRealEstate.com  ) for information, phone numbers, e-mail addresses and web sites.